The Olm is:
Jenna Turner and Caitlin Sian Richards
Visuals by Parker Thiessen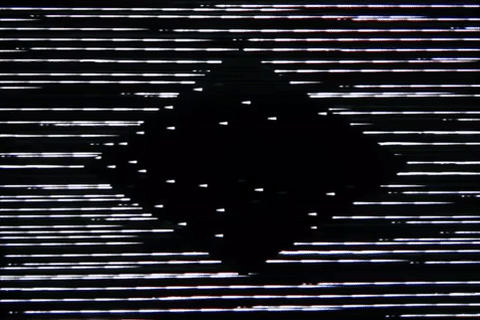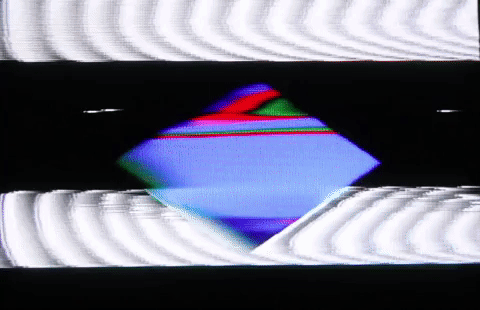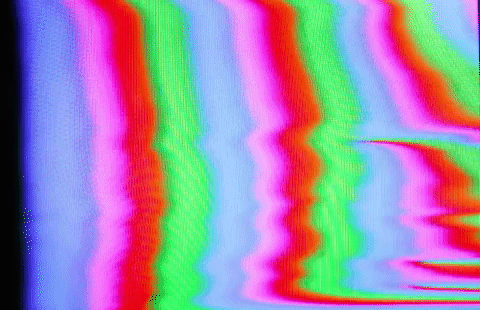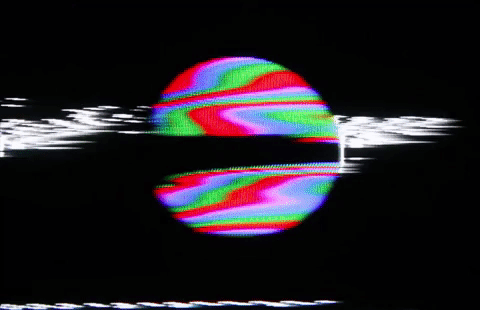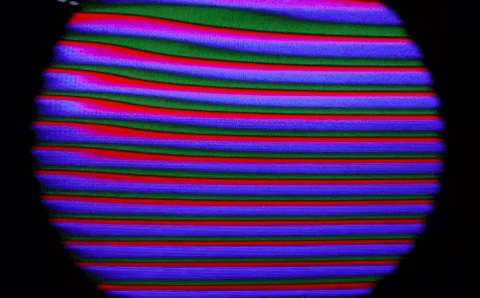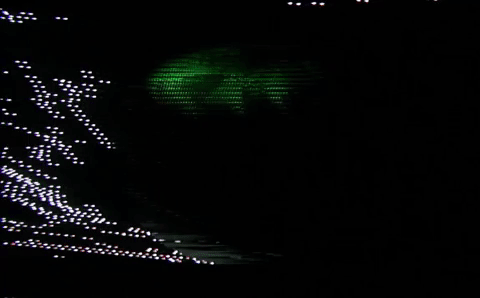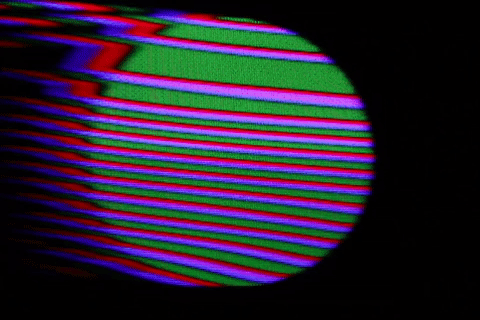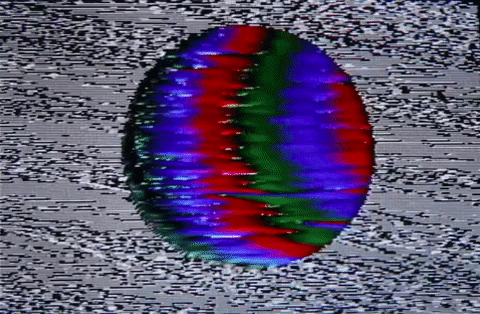 Midnight Oscillations
———————————-
Now playing at the Walter Phillips Gallery in Banff Alberta until September 10, 2017
—————————————————————————————————-
Midnight Oscillations is a film inspired by a soundtrack. Midnight Oscillations (the soundtrack) was released in spring of 2015 as an original soundtrack for a film that did not exist, the story only being told by the songs and their titles.
I created this music video for Edmonton band, Switches.  I used old found footage of clocks from various vintage commercials and training videos as well as video that Jade Blair and I shot of the band.  I used a Tachyons+ glitch unit and video feedback to add the effect.
Video for Carbolizer from Calgary using found footage as well as video feedback through a Tachyons+ vide glitch unit.
(Above: Stills from "P.L.A.T.E In Technicolor")
(Above: Excerpt from "P.L.A.T.E In Technicolor")
(Above: Exhibition photos by M.N. Hutchison)
P.L.A.T.E.  (In Technicolor) is a compilation of sound/video art.  The soundtrack consists of music from the Pseudo Laboratories cassette label, with video feedback visuals created by Parker Thiessen.
Do It Yourself is a short and effervescent survey highlighting artists participating within a selection of the emerging and shifting new artist collectives and creative hubs in Edmonton. Over the past five years, a series of collaborations have developed between individual artists and independent curators/project organizers.
Most of the artists involved work together to pool collective resources, combined with support from local artist centres, to create artworks and interdisciplinary exchange. For the most part the artists are working within entrepreneurial spaces and initiatives that were inspired by previous incarnations of historically notorious local art experiments.
These creative connections are either loosely defined or tenuous in nature, reflective of and responsive to common threats to artist collectives: opportunities from outside that draw away creative activators, rent fluctuations from a booming economy and few artist-run gallery spaces for emerging practices. This exhibition highlights the artists' responses to these challenges and features the work and energy of artists who participate in these experimental and newly formed local artist collectives while also profiling new studios and artist hubs across the city.
Featuring the work of:
Andrew Buszchak, Ficus Studios
Parker Thiessen, Pseudo Laboratories
Ian Rowley & Brandi Strauss, Rhythm of Cruelty
Sergio Enrique Serrano, Sara French & Megan Bertagnolli, Hard Copy
Brittney Roy, Creative Practices Institute
Devon Beggs & Chelsea Boos, The Drawing Room
Nickelas Johnson & Candice Kelly, Local Gifts
Brenda Draney, presented by Ociciwan Contemporary Art Collective
Kristine Nutting, China Beach Beardo Detractor Productions
Zach Ayotte, Still in Edmonton
Tennis Club
The University of Alberta Museums Galleries at Enterprise Square is an initiative of the University of Alberta and the City of Edmonton, managed by the University of Alberta Museums. The AGA at The University of Alberta Museums Galleries at Enterprise Square exhibition series is supported by the City of Edmonton, the Art Gallery of Alberta and the University of Alberta